Happy New Year!
Jan 2, 2017
Happy new year! I spent some time at the end of last year finishing off the overdubs for the Ocasan Unplugged EP with sessions recording brass, strings, & BVs. Here's a couple of video clips of the brass session & the string session.
It has been a fairly quiet year for me release-wise but quite a lot has been going on in the background which should bear fruit this year, the Ocasan EP being one such project.
New toys!
Nov 27, 2016
Finally over the summer I got around to upgrading the mix/edit room which has been long overdue seeing how it has gradually morphed from a place to edit and pre-mix to my main mixing venue. I now have a shiny new iMac i7 with 16 gig Ram & a quad processor. This was not the straightforward upgrade I thought it was going to be. Using the Apple Migration Assistant completely messed up the iMac to the point where it would hang every time I tried to shut down. A search of the web revealed that this has been a known issue for many months when migrating from a computer with Mavericks to one with Yosemite. The solution involved a clean re-install of OSX and then downloading the apps and plugins separately & checking all was well one at a time, very tedious… Having been a long time user of Macs I see us heading towards another period similar to the mid 90's when Steve Jobs was not in control, but this time he's obviously not going to come riding back to the rescue. I hope Apple do start to get their shit together on the computer side of things but I fear the worse. Shortly after I also managed to pick up an Avid S3 control surface at a very reasonable price on EvilBay. While I love the Digi002 for what it is at a great price, having learned my trade on large format analog consoles, having only eight faders has always been a restriction for me, particularly when getting an initial balance together of a band recording. Sixteen faders is really the minimum for me and preferably 24. I had been initially thinking of the S3 and a Pro Tools Dock but I discovered that the Digi002 and S3 will both play together without conflict so I now have 24 faders, 40 rotary encoders and a proper transport control, fantastic! I have 14 years of muscle memory built up using my left hand on the Digi002 for faders and transport and my right hand on keyboard and mouse for editing and plug in control so I'm struggling a bit to get up to speed to use the encoders on the S3 for plugin control but having the extra faders is a huge plus. Also a better D/A came my way in the form of the superb Benchmark DAC1 so the Digi002 is staying for the time being. Also I picked up a Dynaudio sub which nicely fills in the bottom octave that the M1s lack.
Reviews
Jan 25, 2016
A belated Happy New Year to everybody! Things are looking pretty good for the start of the year with a few projects in the pipeline, both recording & mixing. First up this year has been a couple of mixes for the upcoming Rebel Control album which is scheduled for a spring release. Speaking of Rebel Control I forgot to mention you can find the live mix that I did of 'Ice cream love' over on their YouTube channel.
Also the Ragno 89 mini album had a good review here and The Falls 'Mind the Gap' album also received good reviews here & here. All non English reviews but you can always turn on Google translate if you want a giggle…. You can find the album on iTunes, Spotify, or at Agoge Records.
And they keep coming! Just after I originally posted, another good review of 'Mind the Gap'
Finally! PT 11
Oct 20, 2015
It's been a while since I updated the site as I've been occupied with other things through most of the summer, with only a handful of PA hires & live engineering gigs. During September I was back at Wolf Studio recording guitar overdubs & mixing an album for Rome indie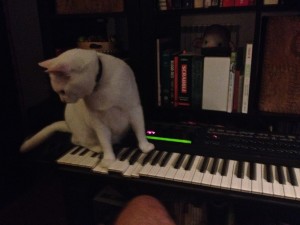 group The Falls. After that I was back at home doing the odd bit of work on the Ocasan unplugged EP, assisted as usual by my trusty sidekick, Lionel
Gear wise not much has happened although I did take the plunge & finally upgraded to Pro Tools 11. Despite all the horror stories I had no issues getting Pro Tools 11 to recognise the Digi 002 although its vital that all other apps that could possibly use audio are closed. If Skype is open for instance Pro Tools will not see the Digi 002 even though Skype is set to internal mic & speakers. Also the order of devices is critical on the firewire buss; it has to be disk drive, then the UAD Satellite, & finally the 002. Any other order causes problems. The new audio engine is definitely more efficient with a marked increase in performance from the system of roughly 40% I'd say. That said, both the 002 & the laptop are getting increasingly more unreliable & a major upgrade will happen soon. The 002 really doesn't like to be moved now & corrosion of the internal connectors causing problems is an increasingly common problem that always happens at the worst possible moment. Unscrewing the 25 odd screws on the bottom plate to get at the connectors is a right pain.
Kids in the toyshop
June 6, 2015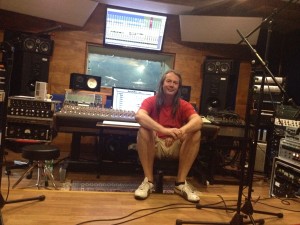 I had a great few days last week laying down live backing tracks at Wolf Studio,  San Cesareo, with Ocasan for an upcoming unplugged EP. They're great musicians who really rose to the challenge of tracking live, often including lead vocals. Also big respect to Nathan, the Indian Bear, who picked up my fretless Alien acoustic bass and absolutely nailed it after only a week & a half of rehearsal. This is the first time I've used in the studio, I bought it as a knock-about bass for practicing & jamming at home, and was impressed with how well it recorded. Next time I'll probably try it with the bass player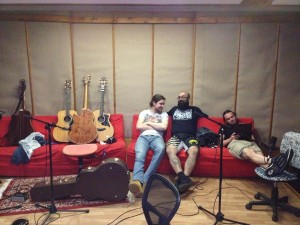 isolated; its about the loudest ABG I've tried but still it struggles to compete with a full-on voice like Nick's even with carefull placement of figure of eight microphones. The piezo / preamp combination is truly awfull though, it overloads at the slightest provocation & I think I need to swap it out for an 18v preamp.
Here's a quick iPhone video of the guys tracking "Welcome to the World", the audio is taken from my headphone mix.
After three days doing backing tracks we spent a day at the rehearsal room of M-Lab Associazione Musicale which is in a cellar in the historic centre of Carpineto Romano. This place has a great cosy vibe & is a real Aladdin's cave of percussion collected by drummer & percussionist Massimiliano Fiocco. I'm there this week editing the backing tracks & will also do a few more overdubs with Massimiliano, recording ethnic percussion, vibraphone, and accordion.
Online Label up & running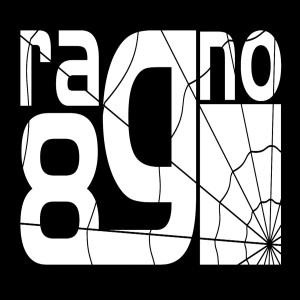 May 7, 2015
The online label is finally up & running with the release of L'avvelenato, a live mini album by the Italian Folk/Rock group Ragno 89. It was touch & go getting it ready for last weekend's launch party due to reliability problems with my old firewire based Pro Tools system (more about this in another Blog post in the near future) but now its onwards & upwards with the next release scheduled to be an EP of archive material by Concrete Johnson of Rebel Control.
I'm over in the UK at the moment to do some pre-production with Ocasan for some recording sessions we've got coming up later this month back in Italy for an EP to be released this summer. While its good to be back in the UK to see the Family & meet up with old friends I'm not missing the UK weather. When I left Rome yesterday it was a sunny 27C…
Getting there
April 12, 2015
The website is taking form slowly although I'm behind in getting all the pages translated.
I'm back in my mix room after the Easter break & first up was a quick mix of a live track 'No ice cream' for my friends over at Rebel Control (check out their last video, 'Healer'
By the way, the Shergold Masquerader is mine, I just need to get it together to get it to Italy… . They should be coming over to Italy in August for a couple of festival dates; I will let you know when the details are confirmed. Once that was done it was back to finishing the mixes of Ragno 89's gig we recorded back in December. Next week I'm away doing other things so I had a big push to do as much as possible by the weekend.
Hello there,
Feb 24, 2015
this is just a test page while I'm getting my site up & running. This is my first stab at a website so I'm going through a pretty steep learning curve at the moment. Anybody who knows me can picture the scene – I have zero tolerance for tech that isn't intuitive, is buggy, or just plain doesn't work as advertised.
Hopefully as the site progresses it will include this blog where I'll ponder on that strange mix of Art & Science that is production & audio engineering & also, as I am now a 9 year ex-pat who has gone fully Native I'm sure there'll be some thoughts on the cultural differences between Italians & us Brits.
Also a major reason for finally getting this site together is to provide a platform to showcase some of the fantastic music, both past & present, that I'm lucky enough to have been involved with.
A third reason for the site is to list the major elements of kit I have for prospective clients. Over the years I've picked up a few really choice pieces of audio kit &, while I freely admit to being a gear junkie, for me it's always been more about the songs & the performance. After all, I recorded & mixed Wishbone Ash's Bare Bones with a mk1 Yamaha 02R, two ADATs, & a 4 voice Pro Tools II. While the process was fairly cumbersome, with slave ADAT reels, & endless bouncing back & forth into the protools for comping overdubs,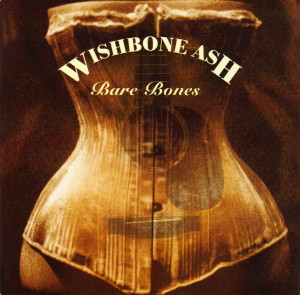 I think the finished album far exceeds the expectations of the fairly modest kit used. Great performances & the enthusiasm of working for heroes of my teenage years carried the day.
Anyway, enough wool gathering for now, its time to find out how to add audio & video.
A dopo